This was a difficult week - the tragedy at Sandy Hook Elementary School was, as it should be, much in everyone's thoughts. And, even as we went about our business throughout the school week, my kids had many questions and feelings they needed to take the time to share and figure out. It was, really, an emotionally exhausting week...and then a little package arrived from Amazon, a gift I had purchased for myself in a sudden moment of self indulgence: Mary Oliver's "
A Thousand Mornings
" ...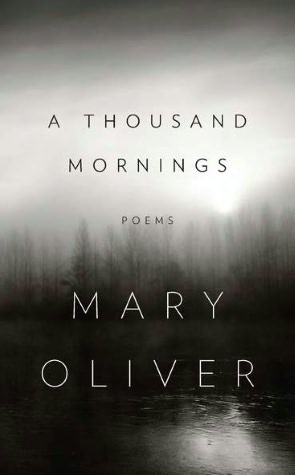 Poem, by poem, I felt restored and centered once again...especially by this poem:
The Gardener
Have I lived enough?
Have I loved enough?
Have I considered Right Action enough, have I
come to any conclusion?
Have I experienced happiness with sufficient gratitude?
Have I endured loneliness with grace?
I say this, or perhaps I'm just thinking it.
Actually, I probably think too much.
Then I step out into the garden,
where the gardener, who is said to be a simple man,
is tending his children, the roses.
Here is Mary Oliver herself, speaking to the power of poetry, and the poems in
A Thousand Mornings
:
http://www.npr.org/2012/10/14/162785079/a-thousand-mornings-with-poet-mary-oliver